Only Rain In Tampa Palms Ponds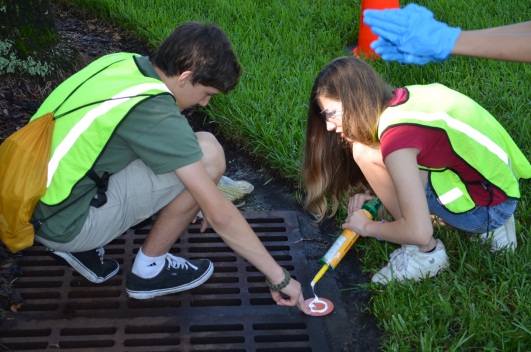 Protect These Valuable Assets
Updated 2/14/2014
Tampa Palms Storm Water System
Residents and visitors alike are able to enjoy the numerous Tampa Palms storm water ponds. These ponds are beautiful homes to aquatic life and provide the invaluable services of scrubbing storm water before it enters the wetlands and returns to the aquifer.

In Tampa Palms, the City-owned storm drains lead directly to the ponds. Making certain that harmful chemicals (such as car wash detergents, pesticides and fertilizers) do not enter the storm drains will keep Tampa Palms ponds healthy and beautiful.

Any observed dumping into the ponds or storm drains should be reported to any of the following:
The City of Tampa 274-3101

The Tampa Palms CDD 977-3933

Hillsborough County EPC 627-2600

Tampa Palms Ponds


To view aerial photos of Tampa Palms ponds click here.